How To Get The Most Out Of The Hyaluronic Acid Serum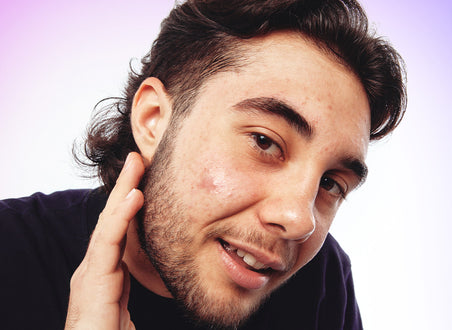 Our bestselling and award-winning Hyaluronic Acid Serum, so popular that we decided to supersize it, packs a punch when it comes to providing moisture and hydration for the skin. It works across multiple layers of the skin, which also helps plump, smooth, and reduce the appearance of fine lines. Now the only question is… what's the best way to get the most out of this hydrating hero?


WHEN SHOULD I USE HYALURONIC ACID SERUM?
This should fall as step two in your routine, with step one being cleansing your skin to help draw moisture into the skin. This gentle formula works great for morning and evening application, so we recommend using it twice a day.


HOW SHOULD I APPLY IT?
Take a pea-sized amount and gently apply it onto cleansed, damp skin, apply a pea-sized amount to the face and neck


ANY TIPS TO MAXIMIZE THE BENEFITS?
First, make sure to apply while skin is still damp to help draw moisture in. Always make sure to follow with a moisturizer, this is a skincare must in general, but especially when using Hyaluronic Acid Serum because it locks the moisture in. But it's important to wait 30-60 seconds for the serum to absorb before following with other products.


WHAT CAN THIS SERUM BE LAYERED WITH?
It is a gentle but powerful formula that can be layered alongside all our other INKEY skincare products. What's great about Hyaluronic Acid Serum is that it helps aid the application of other products in your routine, helping them absorb better whilst not piling. We recommend using Hyaluronic Acid Serum before using a toner, since it works beneath the surface, and can help your following products work better by acting as transport for them to absorb into the skin.


ARE THERE OTHER WAYS TO USE THIS SERUM?
Totally! For extra hydration, mix a few drops of the serum into your moisturizer for a more hydrating boost and a dewy glow.
Did you know there's also Hyaluronic Acid for hair? Pro tip: scalp and hair care is just as important as skincare. In fact, we even have a Hyaluronic Acid Hydrating Hair Treatment specifically for use on the hair.
WHEN CAN I EXPECT TO SEE RESULTS?
As a rule of thumb, products can take up to six weeks to show full results, due to the time it takes for your skin cells to turnover and the results of any products to reach the surface. Consistency is key, so apply regularly even if you're not seeing the effects straight away. It can be very tempting to increase use of some products to try and see quicker results, but don't overdo it! More is not necessarily more, and overuse can cause irritation and sensitivity.


Have any questions about Hyaluronic Acid Serum or about your current skincare regimen? Our askINKEY team is available to help you reach your skincare goals!