Are face wipes bad for your skin?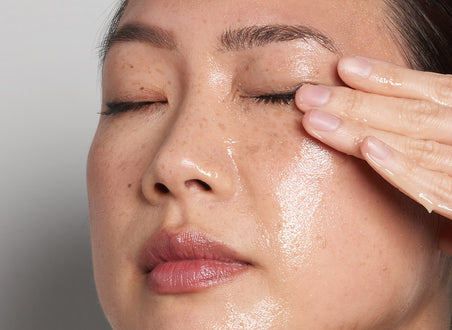 They may feel like a quick and efficient way to cleanse the skin but could face wipes actually be doing more harm than good?
We can explore this in two ways. Firstly, the composition of the face wipes themselves and what their interaction with our skin is and, secondly, their efficacy to clear the skin of dirt and debris to maintain good skin health. 
WHAT'S IN FACE WIPES?
Looking at the face wipes themselves, most brands of make-up remover wipes contain surfactants (a soap to cleanse) and emulsifiers/solubilizers (to formulate the oil and water based  ingredients together). Not only this, but preservatives are also incorporated into the mix as most wipes are water-based and need something to maintain a longer shelf life. While this can span from more natural ingredients to synthetic depending on the brand, this chemical cocktail can have an irritating, drying effect on the skin and cause redness and inflammation. Ingredients commonly found in wipes such as alcohol (specifically 'simple' alcohol such as denatured alcohol, ethanol, and isopropyl alcohol, methanol and benzyl alcohol)  can dehydrate the skin and sabotage the skin barrier. Also preservatives such as Methylisothiazolinone, Triclosan, Diazolidinyl urea, Parabens and artificial fragrances can be further irritants especially if left on the skin and for sensitive skin types. 
Also worth noting, from a sustainability perspective, non-biodegradeable face wipes also put pressure on the environment and can take up to 100 years to decompose - so switching up your cleansing can also give the planet a break. 
SO ARE FACE WIPES BAD FOR YOUR SKIN?
In a more indirect way, face wipes are considered 'bad' for the skin from the perspective of them not cleansing it properly which can lead to the development of a number of skincare concerns.
Using wipes for oily skin types or acne prone skin can not be a deep enough cleanse to penetrate the pores leading to build up and breakouts. If makeup, dirt, debris and dead skin cells remain on the skin's surface, this can cause blockage and infection within the pores which in turn leads to breakouts. Likewise, using wipes for dry or sensitive skin can be dehydrating due to the preservatives and other ingredients. 
Face wipes tend to smear what's on the surface of your skin around versus actually removing it and cleansing. Not only this, but the excessive rubbing motion required to clean with face wipes can be abrasive to the skin barrier potentially causing irritation, inflammation and damage. 
WHAT ARE THE ALTERNATIVES TO FACE WIPES?
We recommend choosing a suitable cleanser to meet your skin type and concerns to use in the AM and PM of your routine. This option is preferable because:
You can target specific concerns

Your skin will be better cleansed of dirt and debris, reducing the potential for breakouts
WHICH CLEANSER SHOULD I CHOOSE?
With the opportunity to target your cleanse, here are The INKEY List classic cleansers.. 
DEEP CLEAN PORES: SALICYLIC ACID CLEANSER
This foaming cleanser helps with oil-control, reducing blackheads and breakouts and promoting a more even looking complexion.
SOOTHE SENSITIVE SKIN: OAT CLEANSING BALM
A rich cleansing balm that melts away makeup and impurities, hydrates and moisturizes plus soothes irritated skin and reduces redness.
HYDRATE & CLEANSE: HYALURONIC ACID CLEANSER
This deeply hydrating cleanser removes dirt and debris as well as giving a hydration boost for soft, smooth and healthy skin.
BRIGHTEN & EVEN: FULVIC ACID CLEANSER
A gel cleanser that gently exfoliates to reveal a brighter, healthy looking complexion and improve uneven skin tone. 
TOP TIP: You can combine cleansers and incorporate a double cleanse into your routine - read our guide on choosing the right cleanser for your skin.
If you'd like more information about make up wipes or your cleansing routine, contact us at askINKEY.