5 ingredients you should never pay more than €15 for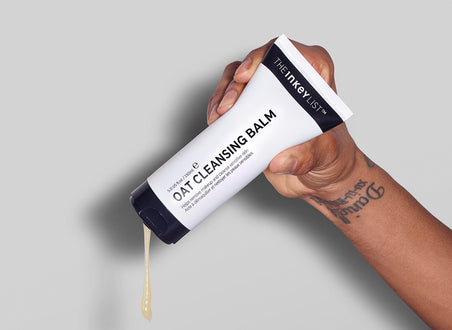 We don't know who needs to hear this, but effective skin care doesn't have to be expensive. If you're paying more than €15 for these five ingredients—you're paying way too much. 
Fun fact: only a small percentage of a product's final cost is from the formula itself. Ditch the pretty packaging and marketing ploys to build a routine that works just as well (or better!) for way less. Because really, it's what's inside the bottle that matters. 
Here's how to target your top skin concerns without the hefty price tag.
Beta Hydroxy Acid
Also known as BHA, this cult-favorite ingredient is a household name for a reason. It goes deep within pores to gently unclog, smooth texture, improve uneven tone, and boost radiance in one step.
Best for: Blackhead, Enlarged Pores, Acne & Excess Oil
Refine pores and smooth skin quickly with Beta Hydroxy Acid Serum for only €12.99. Why pay more?
Hyaluronic Acid
The absolute gold standard of hydration. This powerful humectant collects water from the air around you and draws it into your skin. Did we mention it can hold up to 1000x it's weight in moisture? Now just imagine what that does for dry skin.
Best for: Loss of Firmness, Dullness, Dehydration
Intensely hydrate skin and keep it that way with 2% Hyaluronic Acid Serum for €7.99. Why pay more?
Retinol
Your derm's fave anti-aging antioxidant. This one in particular has a reputation for being expensive, but it doesn't have to be. Target wrinkles, enhance radiance, and smooth skin with our beauty editor approved version.
Best for: Wrinkles, Loss of Firmness, Uneven Tone & Hyperpigmentation
Smooth lines and wrinkles with the 1% Retinol Serum that Glamour and Allure recommend for €11.99. Why pay more?
Niacinamide
Long name, even longer list of benefits. This ingredient is an extra budget-friendly pick for controlling excess oil. The workhorse of any routine, this antioxidant can be used by all skin types to address pretty much everything from enlarged pores to uneven tone.
Best for: Large pores, Excess Oil, Redness 
Minimize pores and even tone with potent 10% Niacinamide Serum for €8.49. Why pay more?
Vitamin C
Known and loved for its brightening abilities, Vitamin C does so much more for skin than you think. It helps repair environmental damage that causes skin to age faster, helping it stay firm, youthful, and radiant.  
Best for: Uneven Tone, Dullness, Loss of Firmness, Environmental Damage
Brighten & rejuvenate skin with 15% Vitamin C + EGF Serum for €14.99. Why pay more?