How to prevent piling when applying your skincare routine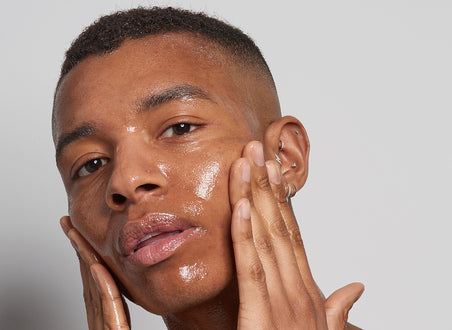 Pilling refers to a residual build up on the surface of the skin from the application of cosmetic products, make up or skincare. It occurs when something is preventing a product being absorbed into the skin and leaving small blobs, gritty balls or flakes. As well as not looking or feeling particularly nice, this also means the targeted ingredients are not reaching their destination beneath the surface and will be having a limited impact on your skin concerns.
The prevention of absorption could be due to a number of things: 
Too much product is being used.

Products are being applied in the wrong order (we recommend cleanse, hydrate, treat, moisturize, SPF)

Products are incompatible with your skin type.

Products that are incompatible with each other.

The condition of your skin which can include excess dead skin cells lingering on the surface and either clumping with the product or causing blockage to the absorption.

Products that are oil or silicone based can be more prone to pilling as they create a film/layering that prevents products being absorbed beneath the surface.
HOW TO AVOID PILLING
If you are experiencing pilling regularly, there are a few adjustments we would recommend to prevent it: 
- Practice patient. Wait 30-60 seconds between applying different products in your routine. This allows ample time for each one to absorb fully and penetrate the epidermis.
- Exfoliate regularly. If the skin's surface is congested with dead skin cells these can combine with products to create balls of debris and the pilling effect. Likewise, dead skin cells can combine with excess sebum to block pores which prevents absorption of product as well as being a core catalyst for breakouts. 
THE INKEY LIST EXFOLIANTS
Fulvic Acid Cleanser: a gentle exfoliator that brightens the tone of the skin at the cleansing stage. 
Apple Cider Vinegar Peel: for multi-level exfoliation antioxidant rich apple cider vingear helps brighten, reduce redness and improve texture. 
Glycolic Acid Toner: Derived from sugar cane, it works to remove dead skin on the surface to help improve the overall appearance of skin texture and brightness 
- As a general rule, when layering, apply products from the thinnest consistency to the thickest. Thinner products absorb into the skin more easily due to their molecular structure whilst thicker consistencies (such as creams) are designed to work on a more surface level. 
- Try reducing the amount of product you're using to ensure you're not oversaturating the skin. You can build back up slowly to find your perfect ratio. 
- Apply products gently with a patting or dabbing motion rather than rubbing that can cause friction on the skin and encourage pilling. 
If you have any questions about pilling, contact us at askINKEY.